We provide a saree blouse stitching service of basic saree blouse designs. Our expertise is in the front opening bra cut style of saree blouses.
Blouse stitching charges (including the lining material) are:
$50 if you purchased the saree from us
$70 if you bring your own saree
$100 if you need the blouse done in 24 – 48 hours
Please allow approximately 2 – 3 weeks from the purchase date for the blouse to be ready. Measurements can be taken in person when you visit our premises (by prior appointment only) in Glen Waverley. If you are not able to visit, please contact us to discuss options.
We also have a range of ready-made blouses if you prefer.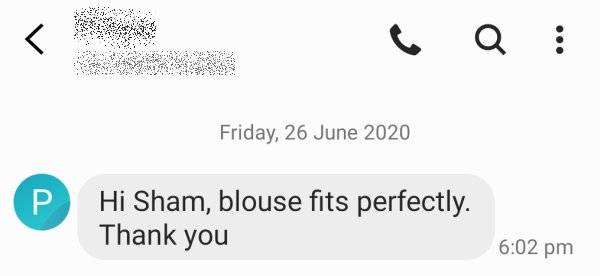 If you have any questions please contact us for quick & friendly service.
Share this page: